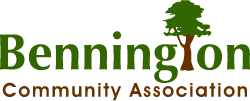 ​Bennington Community Association
29 Goodport Ln, Gaithersburg, MD 20878
(301) 977-3376
We are always looking for volunteers to help in one of our committees. Get involved with any of your talents and interests in to make Bennington the best community!
If you would like to start a new committee or help in another way, we welcome new ideas too.
Please email benningtoncommunity@outlook.com to join any of these committees or get more information.