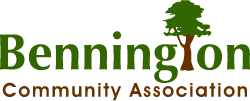 ​Bennington Community Association
29 Goodport Ln, Gaithersburg, MD 20878
(301) 977-3376
Here is a list of resources, such as helpful city resources, contractors and landscapers that have been recommended over the neighborhood List Serve. They are not endorsed or associated with the Board or Bennington Community.
This is just meant to offer a central location for contacts and resources that have been shared around the community.
Information for Aging Adults in Maryland
Many aging adults are unaware of the available care options and programs that can help them maintain their independence and quality of life. Below are links to free resources that provide comprehensive information on topics like financial support and in-home care options that are available in their area.
​
​
​
Phoenix Fence and Deck: www.phoenixfenceandeck.com

Jose, Contractor: 202-497-8963

Luke Hanlon: 202-494-5521

Patrick O'Keefe: 301-875-1975
Contractors that have worked within our neighborhood
Recommended contractors and handyman services